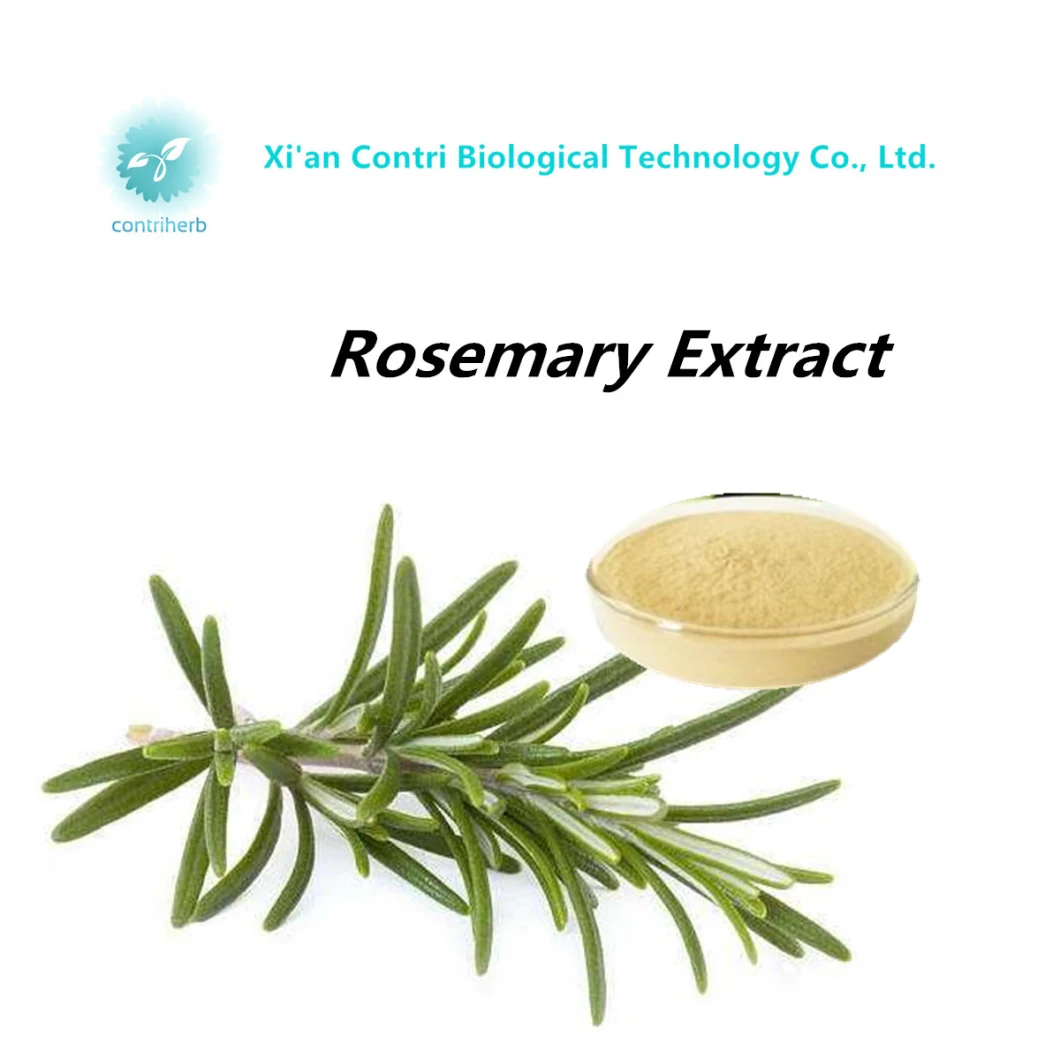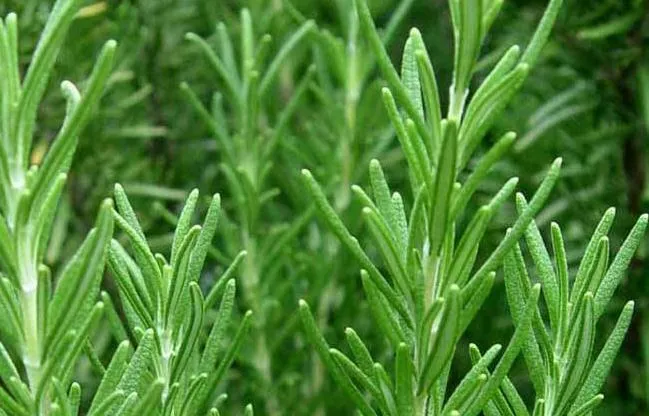 Product Name: Rosemary Extract.
Botanical Source: Rosmarinus officinalis
Part Used: Leaf (Dried, 100% Natural)
Specification: Rosemarinic acid 1-98%;
Appearance: Carnosic acid: Rosemarinic acid : Brown yellow to off-white
Rosemary extract has a lot going for it and you can find it as an essential oil, an oil, a liquid extract, and a powdered extract. Rosemary extract is supposed to offer toning, astringency, increased blood circulation, as well as anti-oxidant, anti-inflammatory, analgesic, and anti-microbial features. It inhibits oxidative cell damage, and it can be added to our products to increase the shelf life. Finally, there is some suggestion rosemary extract might be anti-aging by offering a decrease in the appearance of fine lines and wrinkles.
There are six main components of rosemary oil that offer the awesome qualities we'll soon want in every product! They are carnosic acid, carnosol, ursolic acid, rosmarinic acid, rosmaridiphenol, rosmanol. Rosemary also contains chlorogenic acid, caffeic acid, and tannins.

Rosmarinic acid is considered to be a natural, efficient and stable (high temperature durable), security, non-toxic and none-side-effects, water-soluble antioxidant and a green food additive. Research shows that, rosemary acid has a strong effect to remove Free Radicals. Its antioxidant activity is stronger than vitamins E. It also has broad-spectrum antimicrobial, antivirus, anti-inflammatory, antitumor, anti-platelet aggregation and thrombosis, antiangiogenic, antidepressants, fight neurodegenerative diseases functions.
Carnosic acidis considered to be a natural, efficient and stable (high temperature durable),security, non-toxic and none-side-effects, oil-soluble antioxidants and a green food additive. It can be added into oil and fatty food, pharmaceutical, chemical, cosmetics and feed, etc. In addition to prevent or delay the oxidation process of oil and fatty food, improve the stability of the food and extend the storage time, and be used as meat and fish sauce, it also has good physical and biological activities, such as antibacterial action, inhibiting the AIDS virus ; Carnosic acid could effectively control body weight by regulating the absorption of fat, to achieve the goal of reducing weight, it also can treat inflammation, sore throats, and indigestion, prevent alzheimer's disease, it can treatment of diabetes, and to promote the formation of nerve growth factor etc. Carnosic acid is also tooth grinding and gargle agent and important raw materials, it can treat the menopause obstacles and delactation, it also can use for stomachic, has the function to the rheumatism, spasm, convergence, sterilization, expansion, inhibit sweating, peripheral vascular lower blood sugar levels, promote the secretion of bile.

Ursolic acid is a kind of natural triterpenoids,which has the activity of sedating, anti-inflammatory, antibacterial, resistance to diabetes, fight ulcer, antitumor, reducing blood fat, and enhancing immune.Ursolic acid also has the function of obvious antioxidant, so it is widely used in medicine, cosmetics materials and food emulsifier.
Main Function
1.Used as spice in seasonings, meats, baked foods.
2.Used as antioxidant and antiseptic used in lipids, dairy foods, oily foods, confections, baked foods, protect from deterioration and fading.
3.Used in water-soluble foods, beverage, drinks, aquatic products for antioxidant, antibacterial and antiseptic.
4.Widely used in cosmetics,possess astringency, tighten skin, help maintain elasticity and luster of skin.
5.Used in medication & health care, ease the nerve, calm the emotions, relieve stomach symptoms, such as greasiness, vomiting, flatulence, stomachache, relieve rheumatism and alleviate the pain, regulate catamenia. adjust blood pressure.


Application Filed
1,Cosmetics;
2,Health products;
3,Food supplement;
4,Pharmaceuticals.