Sugar-free Slimming Drinks Lower Blood Sugar Apple Cider Effervescent Tablet
Main Ingredients
apple vinegar, L-malic acid, vitamin c, critic acid,
sodium bicarbonate, etc.
Usage
Put one bill into 200ml warm or cool water, one pill a time, two times a day after meal.
Shelf life
24 months
Specification
3.5g/tablet ,10tablets / tube ,200 tubes/carton , also as client's request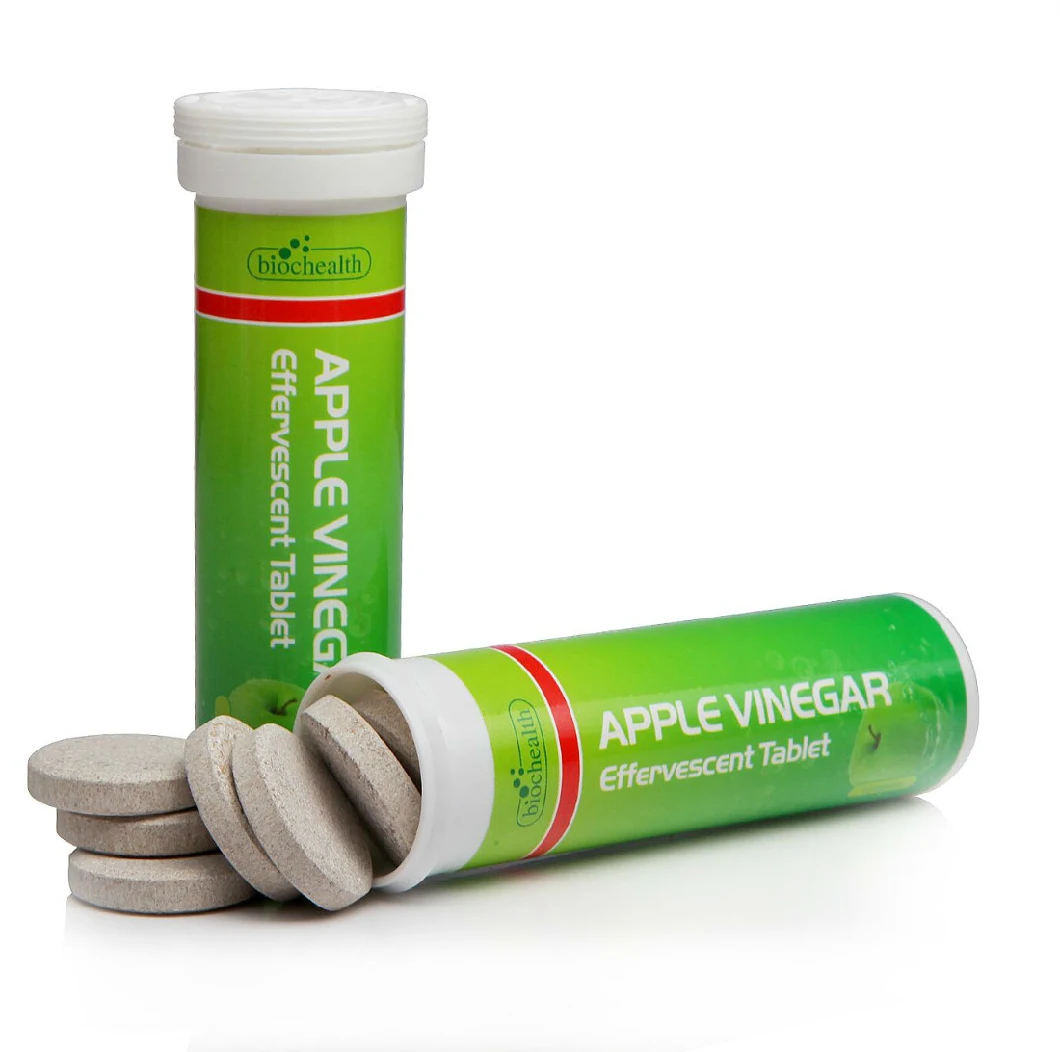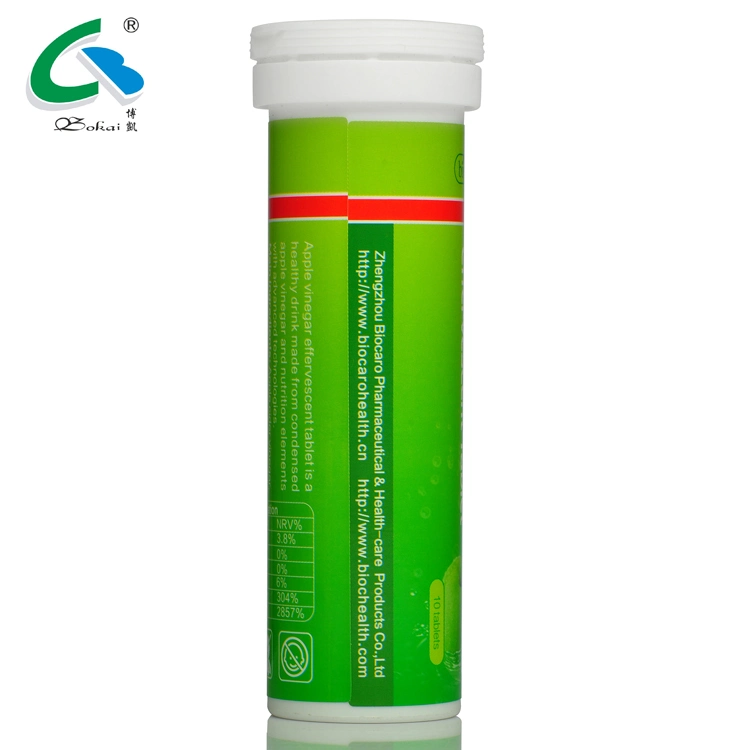 Advantages of Apple Vinegar effervescent tablets
* Lose weight
* Increases the metabolism
* Helps digestion
* Improves cell function
* Helps regulate blood pressure
* OEM and custom made formula is available.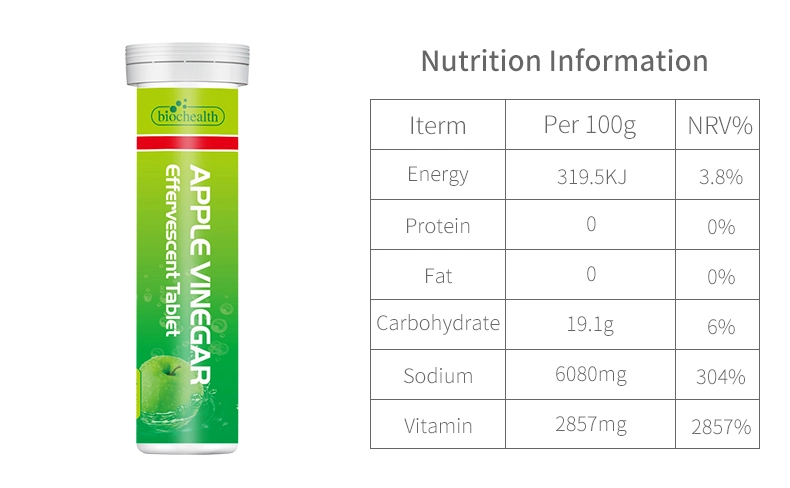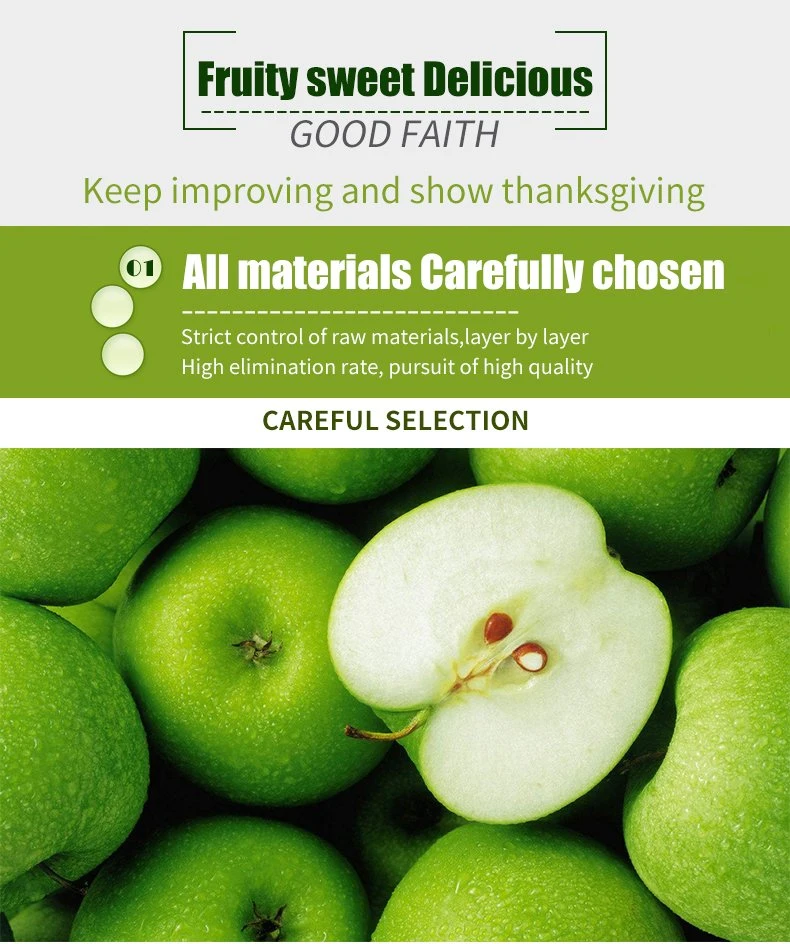 Certificates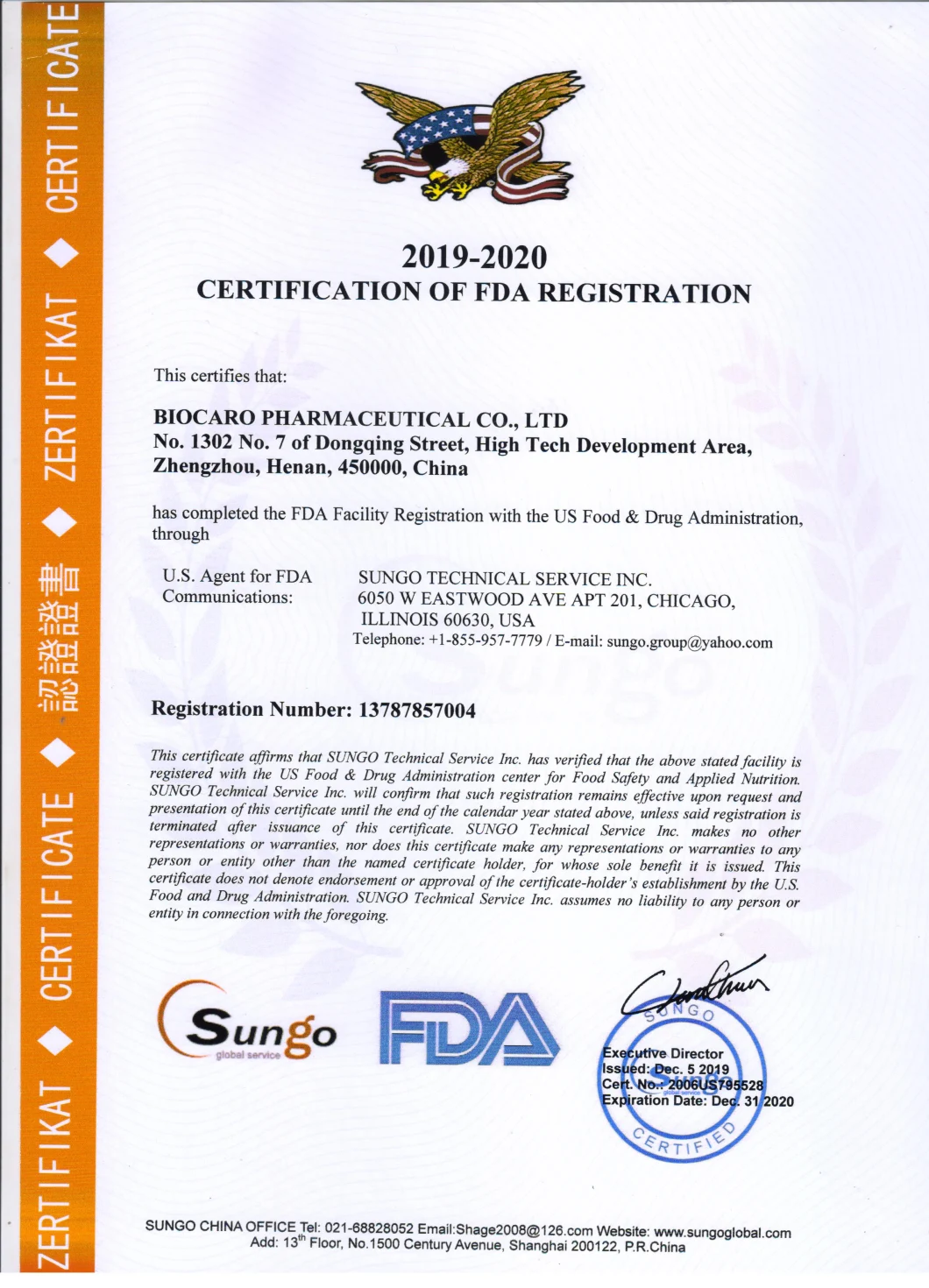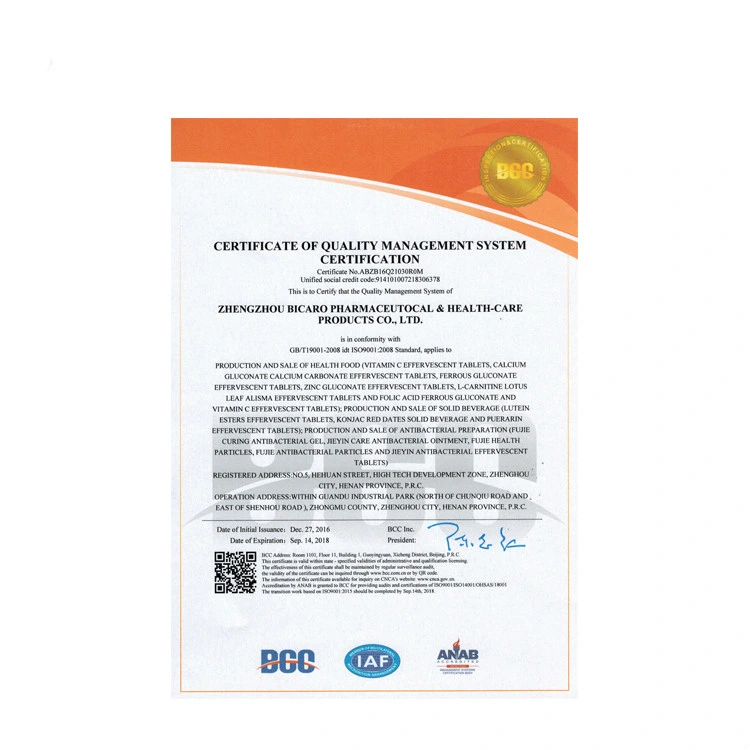 Company Information
Biocaro Pharmaceutical Co., Ltd is the market leader of the effervescent segment in China for 20 years. Our health product are exported to more than 40 countries.

Products items exceed more than 14, all registered under China Food and Drug Administration, only do the safe and first level quality products for people.
The existing products items are best selling and popular in market, chosen by market after ten of years. They all can be manufactured and exported by your brand.
There are also two or three new products developed and promoted in market every year to react to market preference.
We accept private label contract and we have our own research and developing department.

The factory is e quipped with the most modern machines and has a capacity of 10,000,000,000tubes/ years .Factory and products with quality assurance certified by GMP,CE, HACCP,QS,ISO9001.


Exhibition